Museo del Ferro e Giardino dell'Energia Rinnovabile
Discover /
Ecomuseum
The Museum of Iron and the Garden of Renewable Energy
The long story of hard and resistant iron and the history of the steel industry in Tuscany
Pistoia
Discover
Ecomuseum
Via La Piana, 62 - Pontepetri, San Marcello Piteglio
Ecomuseo della Montagna Pistoiese
It is a part of the Ecomuseo della Montagna Pistoiese and tells the tale of the long and deeply-rooted, local traditions present in the working of iron.
From the 14th century onwards, the working of iron was carried out in the Pistoia Mountains, its deposits coming from the Isle of Elba. These mountains, with their dense forests and an abundance of water, were rich in natural energy and could guarantee the motor power and the fuel for these ancient iron works. From 1543, and thanks to Cosimo de' Medici, the area became the principal iron and metal centre of the Grand Duchy of Tuscany.
Museum of Iron
The Museum of Iron in Pontepetri was created in order to pass down this long history and, together with the Antica Ferriera Papini di Maresca – the Ancient Papini Ironworks of Maresca – is a part of the Itinerary of Iron of the Ecomuseo della Montagna Pistoiese.
The Museum of Iron was first opened in 1999 and together with its many documents, film clips and videos, exhibits the tools and instruments used many years ago in the working of iron, as well as small scale models which demonstrate how hydraulic and mechanical machines – those typical of ironworks – once worked.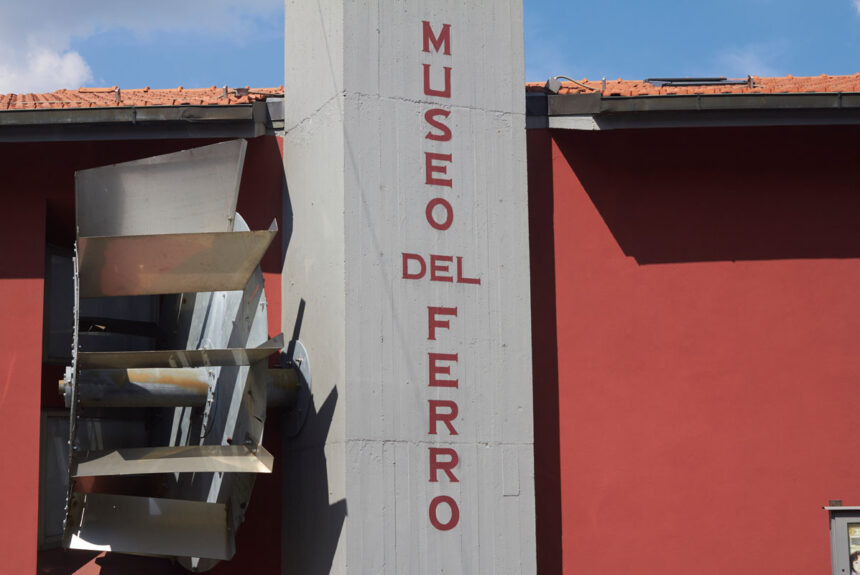 Garden of Renewable Energy
Close to the museum, in the Garden of Renewable Energy, a section for the use of hydraulic energy has been rebuilt, with canals (millstreams) and millpond: the waters of the Maresca Stream activate two large wheels and a trip hammer which reproduce the atmosphere of the ironworks and the chestnut mill.
This area is also ideal for taking a delightful walk in the midst of nature: a trekking path winds through a cool forest of fir trees, along the Maresca Stream up to the water intake plant from which water flows into the millstream. You can use its tables, benches and barbecues so that it becomes a perfect place for an outdoor picnic.
Info
Ecomuseo della Montagna Pistoiese 
You can park in Piazza IV Novembre; download the map and follow the Percorso Auto – the Car Route – going towards Pracchia and indicated in yellow.