Ideas /
Outdoor, Summer
To live and enjoy the mountains: the Casetta de' Pulledrari di Maresca
San Marcello Piteglio
A well-equipped green area is the starting point for excursions on foot or by e-bike. Events, games and music all summer long thanks to the 'Vivere Piteglio' association.
In the Forest of Teso, not far from the Rombiciano Pass, stands the Casetta de' Pulledrari: built after the Second World War, it has been a point of reference for many excursionists and enthusiastic visitors to the Pistoia Mountains for many years.
The Casetta is coming alive once again thanks to Vivere Piteglio, a cultural and recreational association.
Refreshment point and e-bike hire
The refreshment point will enhance the value of the mountain's products, the use of plastic-free items and the promotion of sustainable behaviour in order to connect tradition with environmental care and awareness.
In July and August, the refreshment point and e-bike hire will be open every day from 7 a.m. to 11.55 p.m. Instead, in September and October, it will be open from 9 a.m. to 11.55 p.m. on Fridays, Saturdays and Sundays; from Mondays to Thursdays, its opening times will be from 9 a.m. to 5 p.m.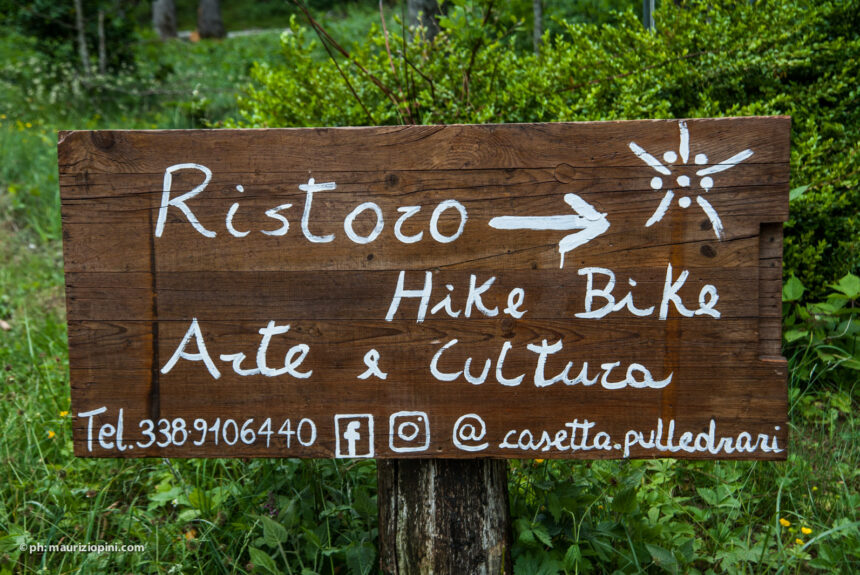 Photo Credit: Maurizio Pini
Activities for kids and adults
Excursions will be organised every week – on foot or by e-bike – for one person or for groups, for adults or for kids, with an instructor.
Activities have been planned to stimulate the creativity of the very youngest by means of games, storytelling, and experimental moments.
Many activities are designed for adults, as well: live weekly concerts, chess courses and tournaments (you can hire a chessboard for free), in collaboration with the Dynamic Chess Association of Prunetta.
Furthermore, in July and August, outdoor Tai Chi lessons; Viaggio nel Formaggio (a 'Cheese Journey) , a cheese exhibition in local cheese factories with tastings, food shops, meetings with farmers; a photographic contest Scatti nel Teso (Snapshots in the Forest of Teso); book presentations; meetings with historians, botanists, astrophiles and other experts; briscola and burraco (Italian card games); a team treasure hunt and Il Liberoscambio, a service that offers books of every kind to adults and kids, so as to enjoy a relaxing break in the day.
Info
Casetta dei Pulledrari: casettadepulledrari@gmail.com – +39 338 9106440
Via del Teso, 5900/a, 51028 Maresca, San Marcello Piteglio
ViverePiteglio: viverepiteglio@libero.it – +39  0573 69004
idee-incluso
idee-non-incluso
idee-informazioni
experience the territory
Discover
Live the
recommended experiences