routes /
In the mountains
Nature trail - Ecomuseo della Montagna Pistoiese
Discover the beauty of the Pistoia Mountains
Abetone Cutigliano
San Marcello Piteglio
routes
In the mountains
2
The Montagna Pistoiese region is a very interesting environmental asset: a living treasure, ever-changing, with an exciting multi-faceted appeal.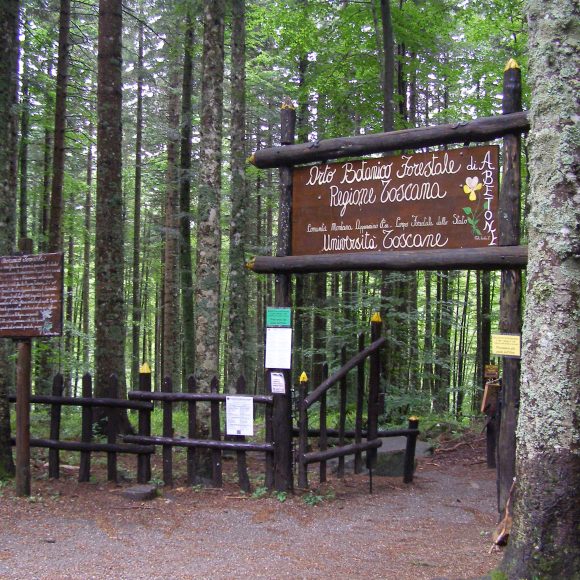 Abetone Botanical forest garden
TAPPA 1
Abetone Botanical forest garden
It stands in the Valle del Sestaione, somewhere between 1270 and 1320 metres above sea level and 14.000 sq. mt large. Thanks to its low temperatures and to the area's rather special microclimate, you can admire and enjoy different types of alpine varieties. Particularly interesting is the red fir. Other varieties are the red rhododendron, the star-shaped gentianella and the purple gentania. There are also native examples here; in other words, plants that can only be found in this area, such as the Globularia incanescens and the carnivorous plant Pinguicula christinae. (Alta Valle del Sestaione, Abetone).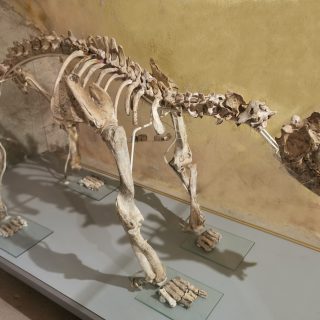 Naturalistic Archeological Museum of the Pistoia Apennines (MuNAP)
TAPPA 2
Naturalistic Archeological Museum of the Pistoia Apennines (MuNAP)
A journey through the past by means of numerous finds which illustrate the natural history of the area. The museum offers you the opportunity of discovering prehistoric tools, minerals, rocks, birds, insects, and mammals, one of which, the Apennine Wolf, will surely catch your attention. The collection of flora fossils coming from the Pisa Mountains, dating back to the Upper Carboniferous era - in other words, more than 300 million years ago - is of special interest and is also one of the most important in Italy; as is the skelton of a cave bear (Ursus spelaeus). Of considerable importance is also the collection of stone tools dating back to the end of the Upper Paleolithic era (12.000 - 10.000 years ago) which act as proof of the first presence of man in the Pistoia Apennines.  (Via Orange, Gavinana, San Marcello Piteglio)