routes /
In the mountains
Iron trail - Ecomuseo della Montagna Pistoiese
The story of a fundamental process for the mountains
Pistoia
San Marcello Piteglio
routes
In the mountains
3
The Iron trail tells about the history of iron processing on the Pistoia Mountain. It is one of the six itineraries of the Ecomuseo della Montagna Pistoiese.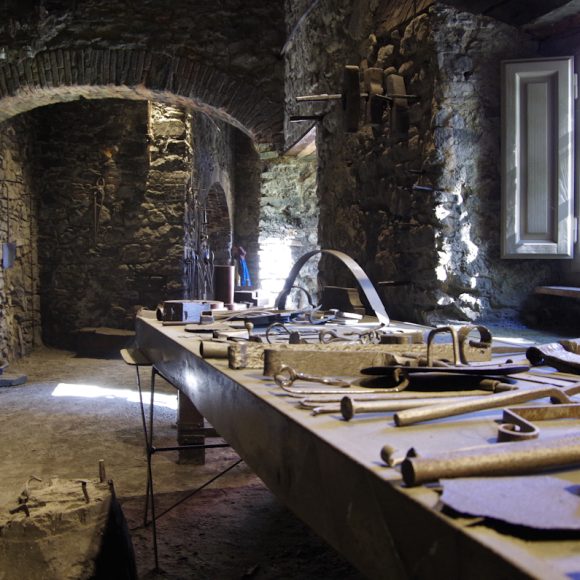 TAPPA 1
Ancient Papini Ironworks
The Ironworks of Maresca, active as far back as 1388, is one of the oldest ironworks in Tuscany. It includes original hydraulic and mechanical machinery, as well as an ingenious system to produce compressed air. The blacksmith work is reproduced here through the expert hands of an artisan from the Pistoia Mountains area, who will guide you through iron beating and forging test. (Via Mulin Vecchio, 51028 Maresca - Pistoia)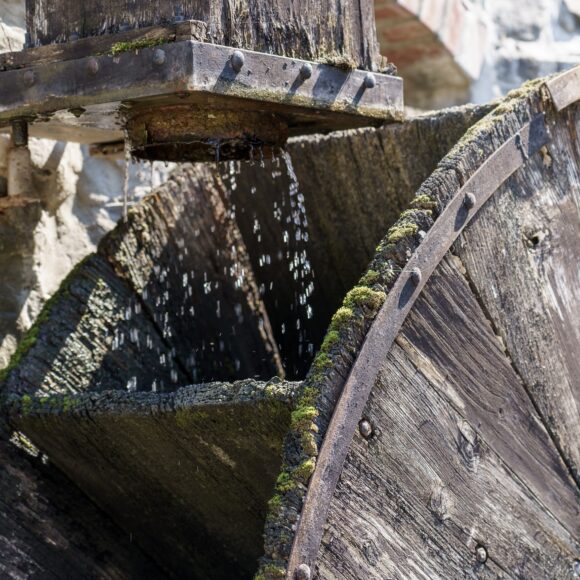 The Museum of Iron and the Garden of Renewable Energy
TAPPA 2
The Museum of Iron and the Garden of Renewable Energy
The museum was opened to the public in 1999. It contains documents, equipment and tools for iron processing from the old local ironworks. In the garden, you can see two large wooden hydraulic mills, reproduced on a 1:1 scale. Water from the Maresca deviated through a fascinating system of canals and sluices, and is used to operate – under your eyes – a horizontal wheel, of the type used in mills, which moves a stone grinder and a vertical wheel, the latter beating a large hammer, exactly as in the old ironworks. (Via La Piana, 62 - Pontepetri, San Marcello Piteglio)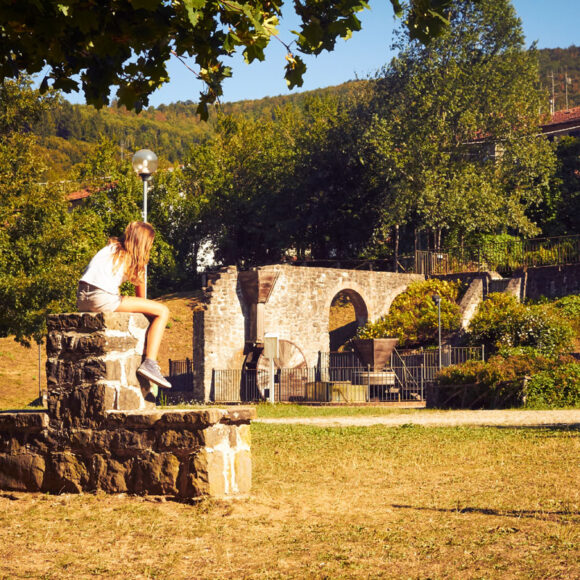 TAPPA 3
Ironworks pathway
This charming nature trail, about 600 m long, starts from the Green Power Garden, then – following the river – reaches the water intake on the Maresca stream. The old artificial canal, running on the side of the route, served the purpose of powering the ironworks at Pontepetri, dating to the 18th century and decommissioned in 1978. This area is also ideal for taking a delightful walk in the midst of nature. You can use its tables, benches and barbecues so that it becomes a perfect place for an outdoor picnic.