routes /
In the mountains
Stone trail - Ecomuseo della Montagna Pistoiese
A journey through time and history
Sambuca Pistoiese
routes
In the mountains
2
Stonemasons for centuries have worked the stone of the Pistoia Mountains. This itinerary will lead you to the discovery of an ancient medieval settlement.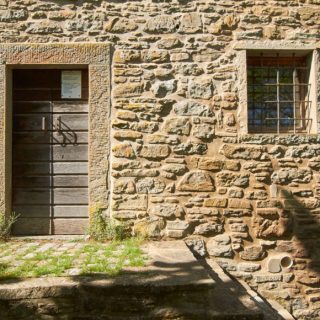 TAPPA 1
Stone Teaching Hub
In the town of Sambuca Pistoiese, this is where tools and items related to the ancient stonecutter trade are on display, a trade which locals were taught by members of the Maestri Comacini guild. In the same building you have the Ecomuseo camp. On request, you may also visit the nearby church of San Cristoforo and San Jacopo, with a valuable painting by an artist from the school of Guido Reni.
Acquerino Forest, a Biogenetic Reserve
TAPPA 2
Acquerino Forest, a Biogenetic Reserve
It is a vast forest characterized by centuries-old beech woods and glades where rare herbaceous plants can be spotted. It is also a biogenetic reserve. Its rich fauna includes deer (reintroduced in 1950's), golden eagles and other birds of prey. In the area, an archaeological park was brought to light. The settlement, identified with the early medieval village of Glozano, is found along the ancient road leading to the San Salvatore Abbey in Fontana Taona (XI century), a trail of particular importance during the Middle Ages among the routes crossing the Apennine Range. Probably founded as a monastic settlement, it dates from between the X and XII century, as shown by the studies carried out on the cooking pots and the other ceramic vessels found.