Discover
Nature
Via Modenese - Pistoia, località Le Piastre
One of the few untouched icehouses left on the Pistoia Mountains
The Madonnina icehouse stands majestically along the grand ducal road near the settlement of Le Piastre and is part of the Ice trail tour of the Ecomuseum of Pistoia Mountains.
The Madonnina icehouse keeps the memories of the hard life and stories of the ghiacciaioli – ice harvesting laborers, as the natural production of ice was one of the main activities in the Montagna Pistoiese until the early part of last century.
This proto-industrial activity began at the end of the eighteenth century and was carried out through the Reno Valley between the settlements of Le Piastre and Pracchia, making up the most important district for ice production in Italy, both for the quality and the quantity of the ice harvested. The production of ice was made possible by natural elements such as water from the river and the cold winter climate, both being elements abundantly available in the Montagna Pistoiese, which the people of this area combined and made an economic activity of through hard work and ingenuity.
From November to February, natural ice was produced and stored in large blocks. Upon request, it was carried to the main cities of Tuscany and Lazio and used for food preservation or health reasons.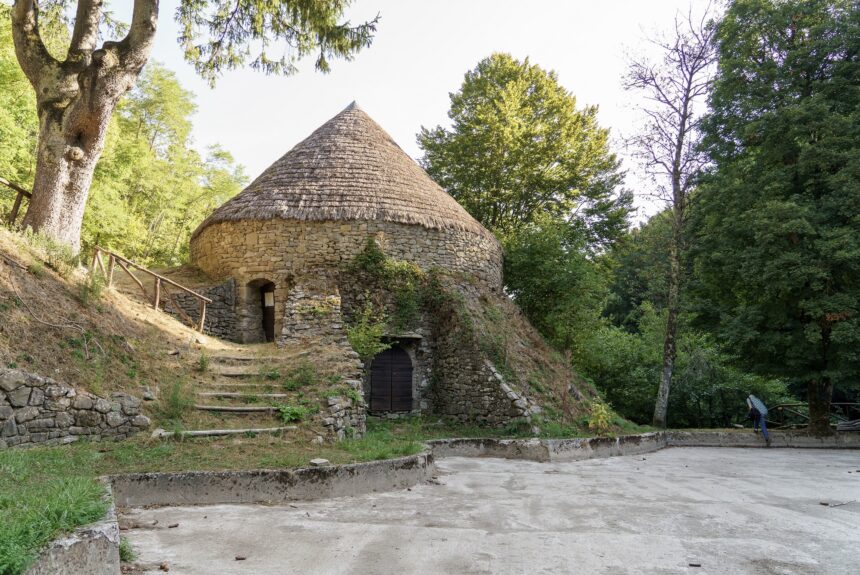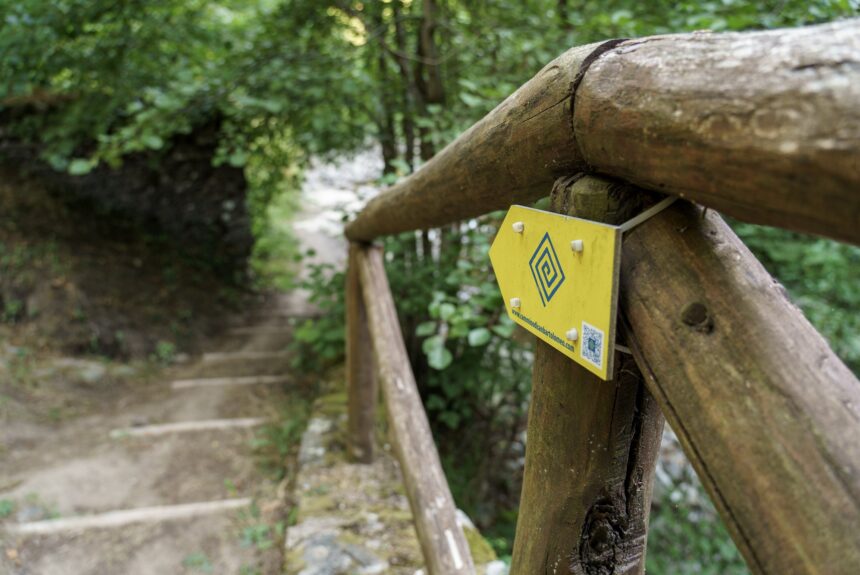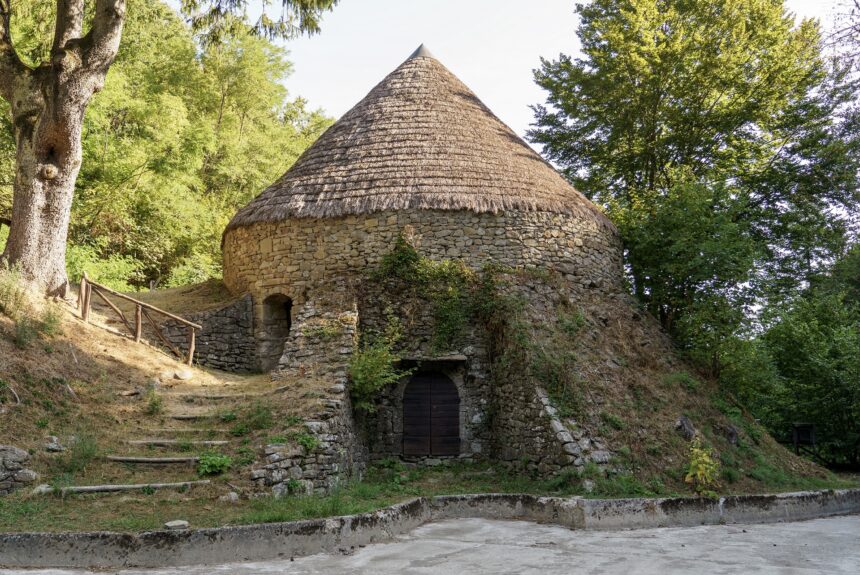 The Madonnina icehouse is part of the Itinerario del Ghiaccio – Ice trail tour of the Ecomuseum of Pistoia Mountains. It is reached walking a nice path that winds its way along the river Reno. It is a distinctive truncated cone shaped building with a thatched roof and is the only complex of its kind remaining of the about seventy that were built in this "Ice Valley".
Weirs, canals, and other hydraulic structures were built to regulate the waters of river Reno and create a lake where water could freeze. A visit to the Itinerario del ghiaccio is a way to learn about ice harvesting while surrounded by a wonderful natural landscape.
The building holds sculptures by Leonardo Begliomini dedicated to the ghiacciaioli which, together with the evocative music by Maurizio Geri, add to a unique historical and cultural experience that offers an insight into the life and working habits of the ghiacciaioli and keeps alive the impressions of a trade still deeply rooted in the memory of the people inhabiting the Apennines today.
More info: www.ecomuseopt.it