Ideas /
Art and culture, Autumn, Outdoor, Summer
Discovering the mountains near Pistoia along the Porrettana railway route
Marliana
Pistoia
Sambuca Pistoiese
San Marcello Piteglio
A fascinating journey through history and nature.
Inaugurated in 1864, the Porrettana Railway traverses the Tuscan-Emilian Apennines from Pistoia to Bologna via the spa town of Porretta Terme, after which the railway is named. Designed and built during the Risorgimento (the period leading to the unification of Italy) with an unprecedented engineering effort, for years it was the focal point of the railway network connecting the centre of Italy to the north and south of the Country, and a strategic link between the cities of Northern and Central Italy with the ports of the Tyrrhenian and Adriatic coasts.
For more than 150 years the Porrettana Railway track has been an integral part of the Montagna Pistoiese (the mountainous part of the Province of Pistoia). Today it is a green, fascinating means to discover many wonderful places in this area.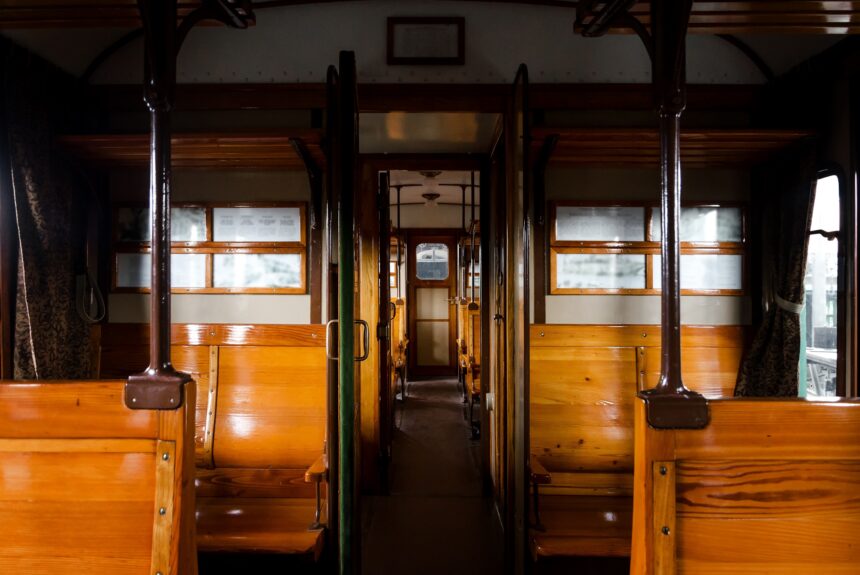 The route starts at the Pistoia railway station, a few steps from the city centre and the Piazza del Duomo. The stations along the Tuscan side of the route include Piteccio, Corbezzi, Castagno, San Mommè and Pracchia, then the railway enters the Emilian side of the Apennines. 
It is a journey through the luxuriant landscapes and the historic villages of the Pistoia mountains, on a scenic route through the tunnels and past the bridges of the Porrettana Railway.
Passengers can travel the route aboard regular trains, or they can choose to ride one of the Porrettana Express historic trains on "Cento porte" or "Corbellini" cars. It is an experience specifically intended for families and kids, with educational workshops and guided visits to the stations along the route.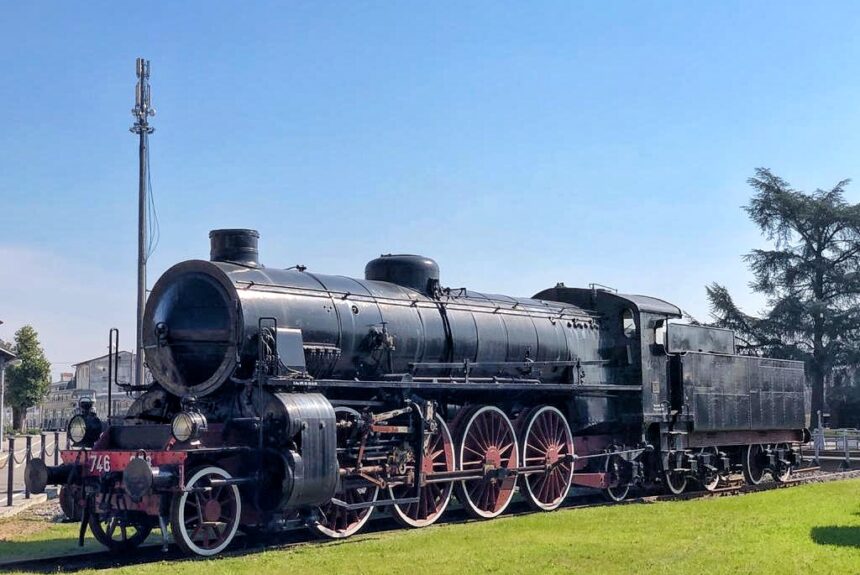 It is also an occasion to visit places normally closed to the public. One of them is the Deposito Rotabili Storici di Pistoia (Pistoia rolling stock workshops and depot) where FS (Italian State Railways) steam, diesel and electric locomotives have been safeguarded for over 150 years. Among them, there are unique pieces such as the 741.120 dating back to the 1920s and modified in 1958, the only locomotive in the world provided with the "Franco Crosti" patented system which is still in working condition today. Or the D 342.4010, the only hydraulic diesel locomotive of the 1950s that is still operating. 
The trail includes a visit of the royal waiting room specially built for King Victor Emmanuel II, hence the coat of arms of the House of Savoy in the room.
Along the Porrettana railway, the Valdibrana station is where the old launch track once was, next to the deceleration track still existing today. The launch track was used to provide power so that the heavy steam trains could take on the steep upward hills ahead. The Valdibrana station is also a great spot to take in panoramic views of the city of Pistoia nearby.
idee-incluso
idee-non-incluso
idee-informazioni
experience the territory
Discover
Live the
recommended experiences