Ideas /
Autumn
The Della Robbia family and enamelled terracotta
Pistoia
The magnificent Della Robbia enamelled terracotta works of art still represent artistic excellence whose beauty remains unchanged over time
The splendid Della Robbia enamelled terracotta works of art represent, even today, artistic excellence whose beauty has not changed at all over the centuries. This ancient technique, invented in the Middle Ages, applies a special varnish to terracotta, rendering it both shiny and hard.
Between the 15th and 16th centuries, the renowned Della Robbia family began to use this technique in sculpture, creating a flourishing activity in the Florence of that period and leaving an artistic heritage that adds to the beauty of the whole of Italy. In particular, in Pistoia, you can admire three wonderful majolica works, made by the Della Robbia family, that add splendour to the city itself.
The "Spedale del Ceppo" – a century-old hospital – has an extremely unusual, external gallery, with a series of polychrome, enamelled terracotta works of art which depict the Seven Acts of Mercy. Made by some of the finest artists of that period, such as Santi Buglioni and Filippo Paladini, these medalions, created by the Della Robbia family, illustrate coats of arms and sacred scenes of the Virgin Mary's life.
One of the most beloved sculptures in Pistoia is the "La Visitazione" by Luca della Robbia, in the Church of San Giovanni Fuorcivitas. It is a pure white and shiny statue of the Virgin Mary holding closely and looking intensely at her cousin, Elisabeth. This 15th century artist was the first to use the polychrome, enamelled terracotta technique, thus revolutionizing the world of sculpture and guaranteeing power and prestige to all his family.
At the top of the San Zeno Cathedral's portal is a work by Andrea Della Robbia, the "La Madonna col Bambino tra gli Angeli" a special, white and blue, enamelled terracotta lunette of a unique and unadorned beauty. In this one work, Andrea Della Robbia combines two classical, Christian examples of iconography: the Incoronation of the Madonna and the Madonna with Child, creating a true masterpiece of majolica art.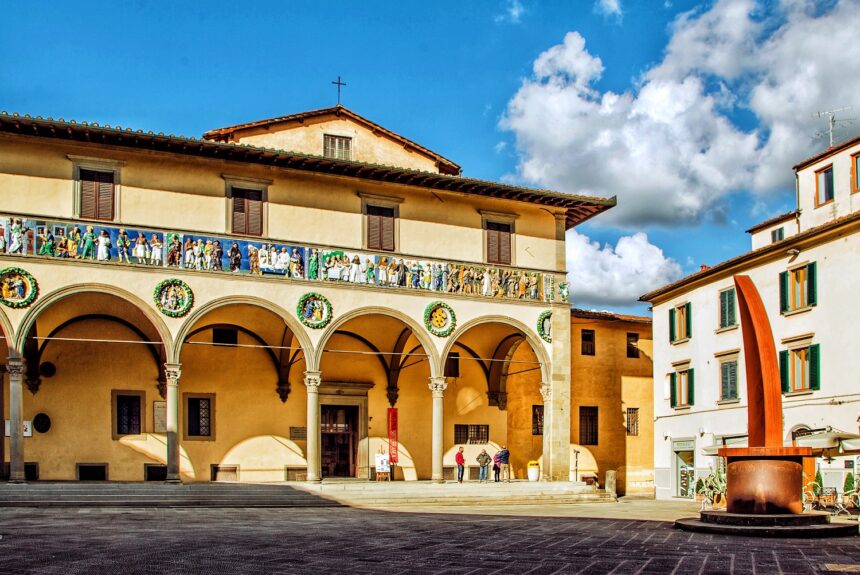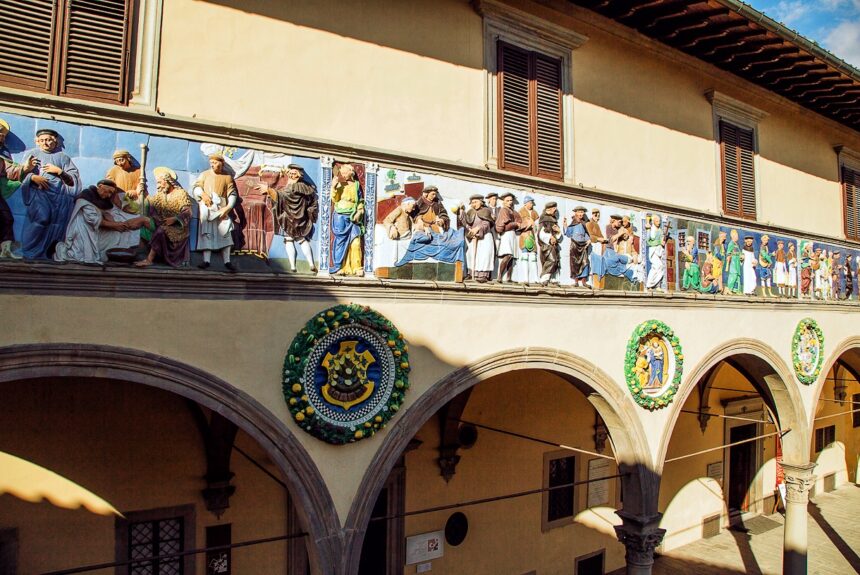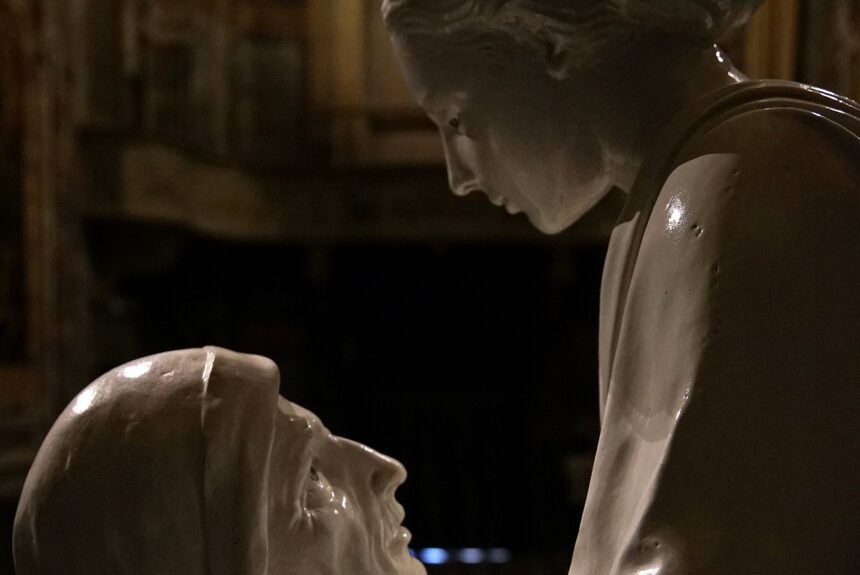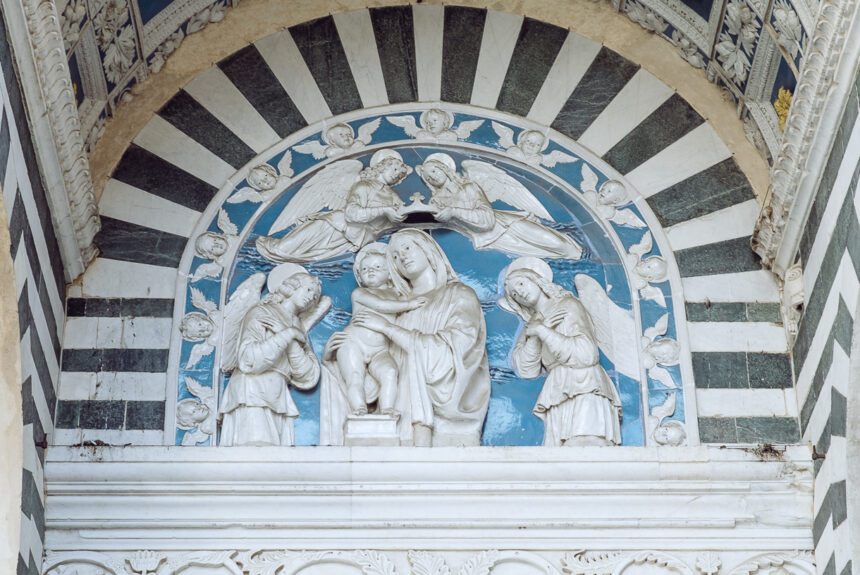 idee-incluso
idee-non-incluso
idee-informazioni
experience the territory
Discover
Live the
recommended experiences