Discover
Monuments
Duomo Square, Pistoia
Medieval Italy
The Saint Zeno Cathedral Bell Tower stands sixty-six metres high up in the sky. A truly unforgettable experience is to climb up to the top from where you can admire a wonderful panoramic view over the whole city.
In the Cathedral Square, the Saint Zeno Cathedral Bell Tower proudly towers above the city. Its present structural condition dates to its original 12th-century reconstruction, and which was then partially modified several times over the years.
The mixture of styles – Lombardic in the lower section with the Pisa-Lucca style in the two-toned little loggias – and the use of diverse building materials, such as green marble, often also called 'serpentine', and the local chalky stone, have combined to render it an extremely interesting, and perhaps even one of the most interesting, examples of medieval architecture.
As it stands sixty-six metres high – 85 metres if you measure it up to the cross at the top – it is one of the city's most amazing observation platforms, with its 360° all-round panoramic view. If you climb its two hundred steps, you will be able to admire a wonderful panoramic sight which you can easily take some wonderful photos of.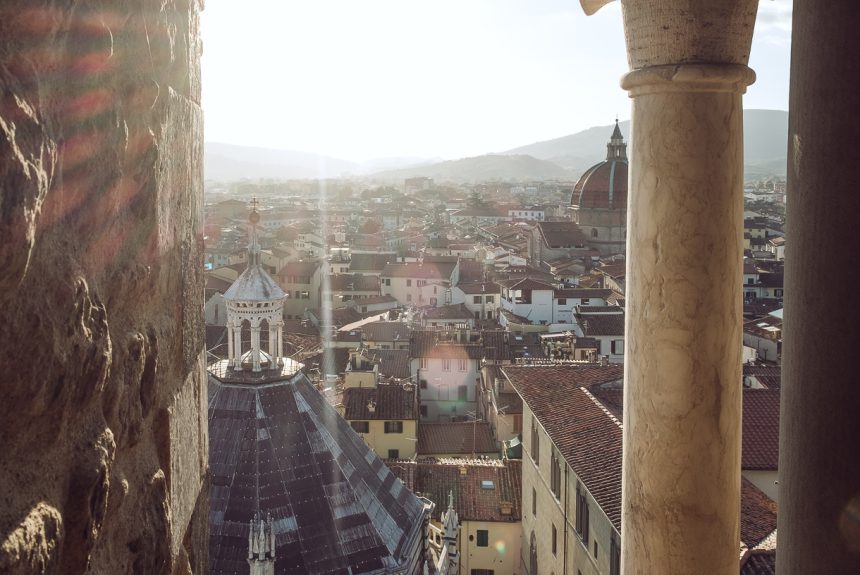 Visit 
You can visit it only if accompanied by a guide.
Duration: 45 minutes
People allowed: from 1 to 12
Languages: italian, english
Tickets: full € 10 (from 1 to 8 people); reduced € 5.50, groups more than 8 people
For reservation click here
Info
Medieval Italy
info@medievalitaly.it
+39 334 1689419

Hours
From 9 am to 1 pm and from 3 pm to 6 pm. Saturday and Sunday open from 10 am to 6 pm. Tuesday closed
Entry
full € 10 (from 1 to 8 people); reduced € 5.50, groups more than 8 people
experience the territory
Discover