Discover /
Ways and paths
Cammino di San Jacopo
Following in the footsteps of the ancient pilgrims… on the way to Santiago de Compostela
Montale
Pistoia
Serravalle Pistoiese
Discover
Ways and paths
Firenze
Livorno
174 km
2.050 m
Main attractions: Firenze, Etruscan archaeological site of Quinto, Castle of Calenzano, Prato, Natural reserve of Monteferrato, Rocca di Montemurlo, Villa di Celle, Pistoia, Serravalle Pistoiese, Thermal baths of Montecatini, Castle of Buggiano, Uzzano, Pescia, Via della Fiaba, Collodi, Lucca, Monte Pisano, Pisa, Basilica di San Pietro a Grado, Livorno.
Along the 170 kilometres of the Cammino di San Jacopo (as Saint James is called in Italian), visitors will discover many of the wonderful art cities of Northern Tuscany while dipping into the distant past and the glorious events that shaped the culture of this region. The Way is rooted in the history of an ancient Roman road built over two thousand years ago – the Via  Cassia–Clodia – that connected Rome and Florence with the strategic port of Luni via Florence.
Pistoia, the little Santiago
However, the events that made these routes famous date back to the Middle Ages, when many pilgrims on their way to Santiago de Compostela or Rome stopped over in Pistoia to venerate the relic of the apostle James the Great, brought to Pistoia from Galicia in 1144 and still safeguarded in the Cathedral of Saint Zeno. This heartfelt cult became so widespread that Pistoia was nicknamed "Little Santiago". To strengthen the bond that unites the two cities, Pistoia was donated a "cippo", a stone marking the distance from the Tuscan city to Santiago the Compostela, where the mortal remains of Saint James are kept. The two cities also share the symbol that identifies their Ways, a scallop shell with nine ribs that has become a general symbol of pilgrimage.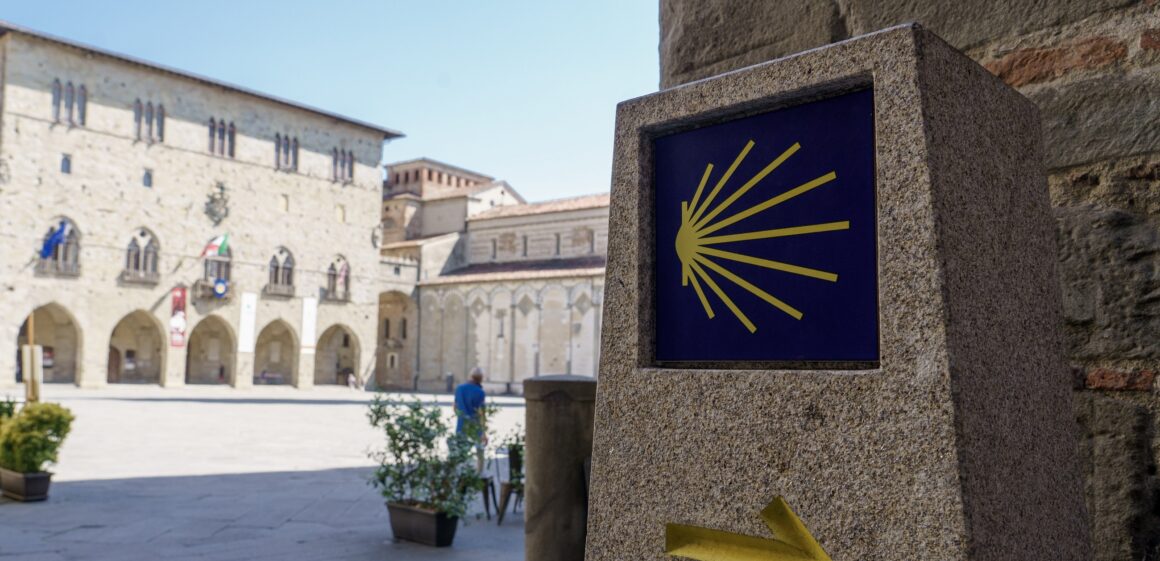 A crossroads for walks and ways
Centred on Pistoia and its relic, the Cammino di San Jacopo exceptionally connects the  Tuscan paths with international walks such as the Via Francigena, the Via Romea Strata and the Via Romea Germanica leading to the most important destinations of pilgrimage: Santiago, Rome and Jerusalem. After an extraordinary path amid Tuscany's artistic, natural and religious treasures, pilgrims can reach the port of Livorno and board a ship to Barcelona. Then, walking along the Jacobean routes in Catalonia and the French Way, they can arrive at Santiago de Compostela and pay homage to a centuries-old tradition.
The Cammino di San Jacopo is in the process of certification by Tuscany Region.
For technical details about the difficulty of each stage, advice on backpack, information on public transport, you should contact the reference association.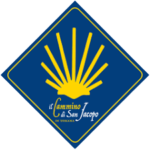 Stages
Firenze - Prato (27,1 km)
Prato - Pistoia (27,1 km)
Pistoia - Pescia (29,6 km)
Pescia - Lucca (26,3 km)
Lucca - Pisa (28,6 km)
Pisa - Livorno (35,9 km)
Means of transport
on foot
Route
Notes
The path is easily reachable thanks to the frequent train services in the area. It mainly follows the original itinerary along ancient routes on the foot of the hills through natural areas and iconic landscapes, avoiding congested areas.
Contacts
experience the territory
Discover
Ways and paths in

Montale

Pistoia

Serravalle Pistoiese